Our Network
Details:
Minetown is one of the oldest and most established servers in all of Minecraft. With 10 different types of servers, more than 40,000 members, and different events every month. Survival, PVP, Prison, Skyblock and more.
Website: www.pokemc.com
IP: play.pokemc.com
Status: Online
Online Players:
Details:
PokeMC is based on the Pixelmon Mod: which is Pokemon in Minecraft. Spawn is based on the Kanto Region and the gameplay is created to give you a Pokemon experience as close to the original Pokemon games as possible but with a Minecraft twist! The world is 10,000 x 10,000 and spawn itself is 5000 x 3000, which contains 10 towns/cities. Every player starts off in Pallet Town and is given $3,000 PokeCoins and a Trainer Beginner Kit to help you begin your journey. Exploring spawn will unlock new warps and finding "Found Item!" signs gives you free items along the way, you can rent a home or market in most towns/cities and enjoy all the features spawn provides; Or if you prefer, you can use the warp to get out of spawn and create your own home/town and be able to protect it against griefing.
Details:
A land-claim no-grief survival server with daily perks. The server mainly focusses on the survival and build-a-base aspect, but also offers personal pvp in which players with pvp disabled won't get bothered by attacks from others. You can claim land, which is protected against griefers, and share it with your friends. Build big towns, castles, and other bases. There are multiple server shops and player shops around the map as well as warp points to resource-rich locations like the Mesa, Spiked Ice, and Mushroom Island. The world map is currently 8000x8000 in size and is all rendered with 1.7 terrain generation.
Details:
JWH Details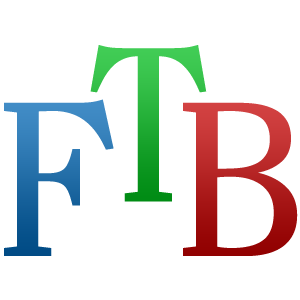 Website: www.flymc.net
IP: flymc.net
Status: Online
Online Players:
Details:
FlyMC is a Faction PVP server with a flying twist. The world is made of floating islands that you can conquire with factions and everyone can fly and are provided bows that shoots unlimited arrows. If you never tried fighting while flying, you should login and see for yourself how this leverage PVP in Minecraft!
Website: www.mcball.net
IP: play.mcball.net
Status: Online
Online Players:
Details:
MCBall, in its simplest desciption, is a completely custom Minecraft minigame that revolves around two teams, red and blue, trying to capture the other team's flag and protect their own while shooting paintballs at each others. The minigame features many custom kits that grants you some speed, tools, weapons, skills, etc. Come check it out, it's pretty neat.
Details:
Ultra Hardcore offers a unique gaming experience created by the Mindcrack Network on YouTube. Players battle it out to be the last man standing with no automatic regenerating health.
Mo'Creatures Official Server
Details:
Mo' Creatures is a mod created by DrZhark. It was created on November 17, 2010. A mod which adds over 40 new mobs to your game, it provides many new animal and monster mobs, as well as the ability to tame and ride some.
Details:
Rust is a survival game created by Facepunch Studios. Inspired by games like DayZ, Minecraft and Stalker – Rust aims to create a hostile environment in which emergent gameplay can flourish. The aim of the game is to survive. To do this the player should gather resources. Hitting a tree with a rock will give you wood, hitting a rock with a rock will give you rock and ore. You can then craft a hatchet from the wood and rock, allowing you to gather faster. You can go out and hunt a variety of wildlife such as boars, chickens, rabbits, bears, wolves and deer. Once you have killed an animal you can butcher it to gather its meat and skin. You can craft a fire using wood and cook the meat inside the fire. Then you can eat. You face two major dangers in game. Rust is a multiplayer game, so there will be other players trying to survive in the same way that you are. Unfortunately for you they can find you, kill you and take your stuff. Fortunately for you – you can kill them and take their stuff. Or maybe you can make friends and help each other survive. Rust's world is harsh – so you might need to make friends to survive. The environment is not kind. Bears and wolves will chase and kill you. Falling from a height will kill you. Being exposed to radiation for an extended period will kill you. Starving will kill you. Being cold will kill you